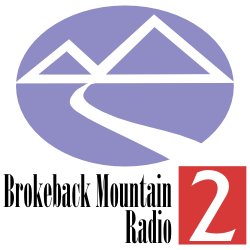 Welcome to Brokeback Mountain Radio Two!
We will begin test broadcasts shortly, so please watch the
Brokeback Mountain Radio forum
on BetterMost for announcements and a program schedule.
The original Brokeback Mountain Radio has been renamed
Brokeback Mountain Radio One
and will continue with its current format of music from, and inspired by
Brokeback Mountain
.
Radio Two is the home for our longer programming, including news and talk shows, special features for our creative writing community, drama, documentaries and more. Radio Two will give you a sense of the life and culture of the great mountain west, as well as original programming created by members of our community.
A complete program guide will be available soon!
Your comments, questions, and suggestions are always welcomed. If you have an idea for a new show, or want to get involved in creating a program yourself, please drop us a line!
We're excited to launch this second station, and we hope you'll find the programming compelling and enjoyable!
Yours truly,
Phillip M. Dampier
BetterMost
---